If you are looking for my academic page, click here.
[ Version française. ]
Jeff Abrahamson
Some gratuitous information about me.
I grew up in Milwaukee, Wisconsin, in the United States. I lived in Philadelphia, Pennsylvania, on the east coast of the United States, for 19 years. I now live in Nantes. Along the way my life has carried me to Boston, San Francisco, Paris, and London.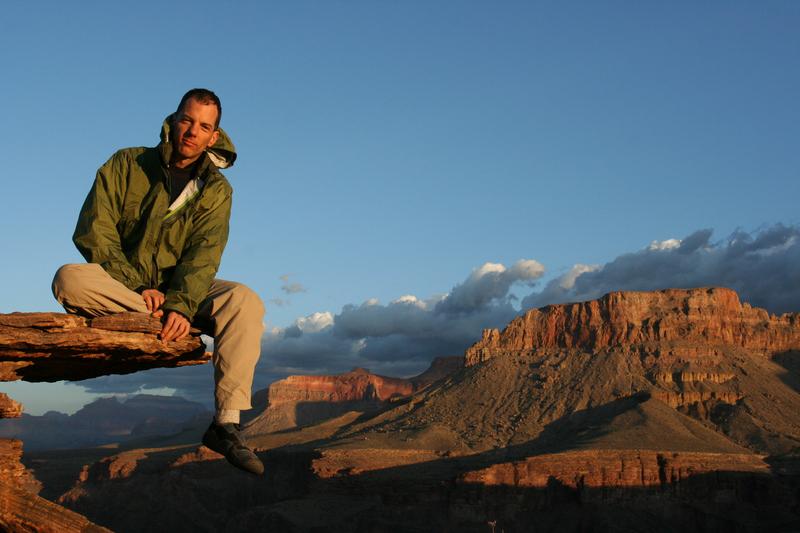 (March 2007 in Grand Canyon, as photographed by my boyfriend Stéphane [pic].)
I studied mathematics at MIT from 1983 to 1988, with a year off in 1985-1986 living and studying in Paris. I did graduate work in theoretical mathematics at the University of Pennsylvania from 1988-1990.
For ten years I worked in industry as a software engineer before returning to academia. I did a PhD in computer science at Drexel University in Philadelphia before moving to Nantes. My professional life is mostly based in London. At first I worked in finance doing computer science. In April 2013 I joined Google London. I currently work at Jellybooks, where we are inventing Reader Analytics.
I speak French proficiently. I speak somewhat halting German. My high school Latin suffices only for reading some inscriptions on buildings and other parlor tricks. I enjoy trekking, rowing, and bicycling. Here's a picture of me on a recent hiking trip (with Stéphane, March 2007). I row with UNA.
Old photos from this site live here.
[ Version française. ]